Reveal your potential
Professional Coaching

Be aware of your true potential and resources in order to make the best out of them, both professionally and personally and so shape the life you really want to live.

The only real way to affect the future is by
what you do in the present
– John Wooden –
Goals setting
Find help in making changes • break free from any past patterns • dare to undertake a new activity • go beyond your own imaginings to realize your personal projects • identify talents and strengths •
prepare for exams • increase your performance • identify a life objective in all integrity • find a better private / professional life-balance • manage time and priorities better • harmonize family life • develop self-confidence • team cohesion
"As a coach, I help reveal the potential you already have, because YOU are the expert. Through exchanges, I help you develop your skills and find answers to your questions. Solution and result oriented, I am a neutral partner, engaged, sometimes confronting (but always with kindness) who provides her skills, time, tools and methods as well as her professional experience. I fully respect the code of ethics that the coaching profession requires ".
Life wheel
Use the "Wheel of Life" for a quick self-evaluation
A simple exercise to take stock.
The wheel is divided into different sections corresponding to some of the typical areas of a person's life. The middle of the circle corresponds to 0 and the outside ring of the circle corresponds to 10. Now, taking one area at a time, grade yourself on a scale of 0 to 10 where you are today vs. where you really want to be.
THEY TRUST US… accompanying/support process
Thanks to a certified methodology, I accompany you throughout the changes you would like to bring about in your life.


1. ANALYSIS
Identification of your problems and difficulties as well as your needs and desires

Your present situation:
What are your worries?
Identify the current problem.
Is something stopping you from moving forward?
What has caused your concern?

2. defining a specific goal
Set up a goal to define the steps you have to accomplish
The expected result:
What do you want to reach?
In what way is your goal important?
By when would you like to have realized it?
Are there obstacles to its realization?
Are there internal conflicts?

3. SOLUTIONS/ OPTIONS
Define the actions that solve the problem.
Identify the resources needed to reach the goal. The desire to achieve one's goal is essential. You have to know how to identify your internal qualities and resources.

4. measuring the result
Define when a goal is considered as reached.
Know how to evaluate and recognize your successes:
See the changes.
How does this impact your life?
Identify your new skills/competences.
What has changed?
Measure your evolution in the long term.
Step Up! Live life on your terms!
Don't ever settle for less!
– John Wooden –
Eva pospisil
Certified in Strategic Intervention and Solution Surfers
accredited ICF, I s

upports you towards the transformation of your life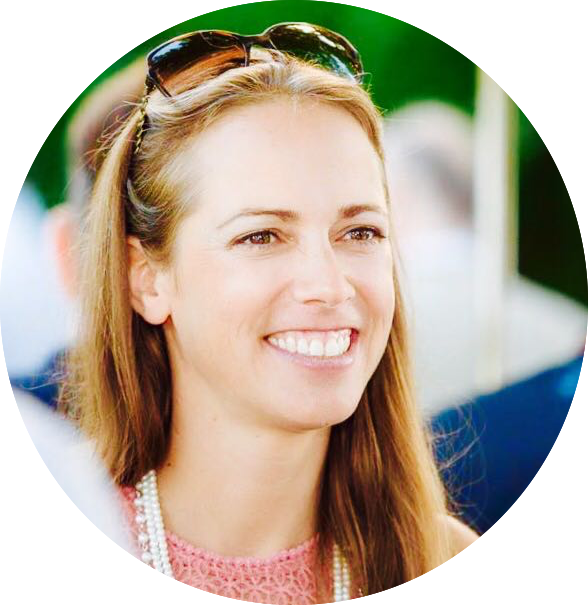 Certified Coach, 16 years of experience in personal development.
Eva, trained in professional coaching, graduated from the international coaching school Solutionsurfers, ICF-accredited, which is one of the leading coach training organisation in Switzerland.

THE APPROACH
Specialized in the "Solution Focus" coaching approach, resulting from brief therapy, according to Insoo Kim Berg and Steve Shazer, which is accredited by the International Coach Federation and unique in the French-speaking part of Switzerland.
This method consists in focusing on your ideal future without worrying about the source of the problem. The past is only used to identify your strengths and positive experiences, allowing you to move towards your goal. You will find your own solution based on your resources and successes.
This coaching uses many tools but also original and striking methods of experimentation. According to us, to learn, it is necessary that reflection is part of the action. Coaching is done with the help of simulations, role-play, games and impacting activities that allow you to evaluate and see the same situation from a different angle and thus see new solutions. Step up helps you evolve your skills and behaviours and at the same time to restore meaning, confidence, and motivation in your system as well as those of your teams.

THE tool box
The frame of reference is multiple, with a preference for the solution focused model. This type of coaching is particularly suitable for accompanying people in the achievement of their professional and personal goals.
Such an approach has a proven track record in conducting interviews with staff counselors, reintegration counselors and psychologists. It is also an ultimate management tool to complete your own driving/management style. This management method increases the autonomy and motivation of all employees.
"Focused solution coaching" is a pragmatic and effective approach to support all those looking for new solutions.
PRESTATIONS
Des tarifs dégressifs pour un accompagnement à long terme
 séance DECOUVERTE/
CHF 90.-
la séance dure 60 min
3 séances
525 CHF
Chf 175.- par séance
Une session d'introduction de (30 min offerte)
Le package est valable 45 jours à partir de la date de la première séance.
Chaque séance dure 60 min
6 séances
972 CHF
Chf 162.- par séance
Une session d'introduction de (45 min offerte)
Le package est valable 3 mois à partir de la date de la première séance.
Chaque séance dure 60 min
10 séances
1500 CHF
Chf 150.- par séance
Une session d'introduction de 60 min offerte
Valable 5 mois à partir de la date de la première séance.
Chaque séance dure 60 min
Vous ne savez pas combien de séance vous avez besoins?
 séance  unique/
CHF 190.-
Cette séance sera décomptée de votre abonnement en cas d'adhésion à l'une de nos formules
Problem talk creates problems,
Solution talk creates solutions!
– Steve de Shazer –
Eva has been coaching me for over a year now and still is. She has helped me overcome a difficult period in my life and coached me into becoming more aware of limiting beliefs and thought patterns about myself and my life. Eva, I hope you will continue to assist me with becoming the best version of myself with your competence, empathy and professionalism!
Eva is a great coach with a heart-felt empathy but also a super strategic approach to coaching and getting you the results you want! She makes you do things and helps you overcome your fear as well as your procrastination habits 🙂 so you can leave them behind and start afresh! She makes you step up to your real true self! Book your appointment now!
You are amazing! Thank you Eva for your experience of life and your sensitivity. You have awakened the best within me. Gratitude for giving me an opportunity to grow and for all what your services have brought me. I surround myself with the best to enable me to grow my activities as well as my well being. Thank you for being part of that.
Eva demonstrates a remarkable sense of listening. She quickly manages to focus on the most important elements and bounces back with an empathic efficiency that touches you. Her mastery of coaching gives you the required energy to move forward.
Step up and Contact EVA
DO or DO NOT there is no try
– Master Yoda  –
Tel. +41 76 822 44 89
Skype : step up coaching
Ch. des Plantaz,
1180 Rolle

Ch. des Plantaz 6,
1180 Rolle